You're on your way to... finding better dates, and more second dates! Here at the Filipino friendship site. The only free Filipino and Filipina Personals site.

Name: Dyon of Hong Kong
Birthday: May 31, 1964
Zodiac Sign: Gemini
Marital Status: Single

Looking For: Men for friendship or more

Message: I'm self-employed, Christian female, 5'0", College graduate and loves kids. I also like cooking, reading and listening to music. I'm looking for someone who's romantic to be my lifetime partner. I will spoil you with my massage technique up to your satisfaction. I am a very loving woman and have a good sense of humor.
Email: dyon_roa

hotmail.com | Telephone: (852) 943-88207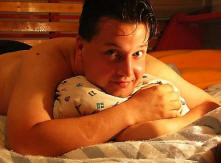 Name: Zsolt
Birthday: 6th of February 1971
Zodiac Sign: Aquarius
Marital Status: Single
Looking For: Woman

Message: I am a kind, romantic, cheerful, caring, honest man. I would like to find my woman for serious long-term relationship and later possible marriage. Not looking for players, cheaters or just a simple friend I want serious relationship. I need my woman to be on my side all in my life.

I live in Hungary in the capital city Budapest (downtown area). I am working as a web designer and doing other kind of IT jobs like. I am not a rich man at all. I have an average life.

In my free time, I like to go out for a good walk or take a ride on my bicycle if the weather is fine. I fond of nature and sunny weather so much! I also like watching some movies and TV or listening to good music (almost all kinds).

Hobbies: movies, travel, nature, photography, bicycle
Likes & dislikes: sincerity, loyalty, romanticism
Stats: Height: 173 cm (5'8"), Weight: 87 kg (192 lbs), Eye color: Blue, Hair color: Brown

Ideal partner: I would like my second half be a caring, honest, romantic, kind and loyal woman. I can love deeply my woman but also need me deep and true love from my woman. I feel if woman only just love me or deeply love me. I do not need woman who cannot love deeply his man. I hope I can find all of these values in you (?)
Email: zsolt_hungary

yahoo.com | Telephone: 0036305641459 More Pictures of Zsolt: 1 2 3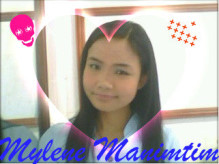 Name: Mylene B. Manimtim
Birthday: August 26, 1988
Zodiac Sign: Virgo
Sex/Civil Status: Female/Single
Nationality: Filipino

Searching for: a Man

I can describe myself as a cheerful, optimistic person, a positive outlook on life, am full of enterprise, energy and I can easily infect other people with my enthusiasm and great mood. I am kind, understanding, faithful and responsible; I get along with people very well, you would never feel bored with me as I always know what to do and there are so many dreams I desire to fulfill. I am full of tender love which I am eager to present to my future partner, become his loyal friend and true supporter in all his endeavors, surround him with my care, love passion and respect.

Email: mylenemanimtim

ymail.com | Website: Mylene Site

Name: Melissa
Language: English & Chinese
Marital Status: Single

Looking For: Men for friendship or more

Message: I'm slim and fit, 5'2" in height, likes kids and work full time at Cathay Pacific. My hobbies are hiking, reading, writing and cooking. I'm a good listener, also doing some voluntary/charity work in the community. I am looking for someone to be my friend and possibly to have a long term relationship.
Email: melissa_mok

cathaypacific.com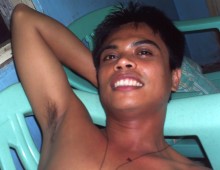 Name: Rodrigo Pelicano
Nickname: Eric
Birthday: May 24, 1982
Zodiac sign: Gemini
Marital status: Single
Nationality: Filipino
Country/city of residence: Taguig, Metro Manila, Philippines
Searching for: woman as a friend, pen pal, date, partner etc

I am looking here a lady who I can share my whole life with. Any race except that will accept who I am. I have one child but I have no wife. I am an honest man, caring, loving and I respect women very much.
Email: eric2k_21

yahoo.com | Mobile # +639202118971 More Pictures of Eric 1 2 3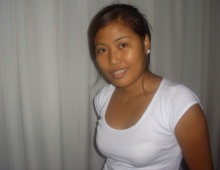 Name: Ashley Santos
Birthday: July 19, 1990
Zodiac Sign: Cancer
Height: 5'6"
Nationality: Filipina
Location: Cavite City, Philippines

Searching for: a man

I'm looking for a foreigner who is friendly, kind. But for me looks not important as long as he is honest. If you like to know me better and be friends, text or call me.

Phone number: 09195-783050 | Email: vivar.angela

yahoo.com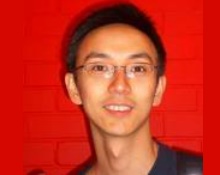 Name: Genesis Benitez
Birthday: May 5, 1970
Zodiac sign : Taurus
Sex: Male
Marital status: Separated
Nationality: Filipino
Location: From Sta. Rosa, Laguna, Philippines

Man searching for a woman for a serious long term relationship. Someone I can grow old with.

I am an OFW working as a Company Executive, married but separated for 10 years now with one child who is living with my ex-wife and her "kabit". I am a silent type of person but I am a good listener. I don't drink alcohol and I don't smoke but I am addicted to watching TV and Movies. My favorite movie is August Rush and my favorite TV program is Friends even if it is no longer on air in the USA I still watch their reruns on Satellite TV.

I am not handsome but I am decent looking. I am around 5'6" and with an average body. I don't socialize a lot but I visit the gym 4 times a week spending 2 or 3 hours per visit just to stay fit.

I am looking for a woman between 25 to 30 years of age. Should be very faithful, loving and funny. Someone who can stay loyal even in a long distance relationship. Someone who is willing to have children and live with me forever.

Email at genesis505

live.com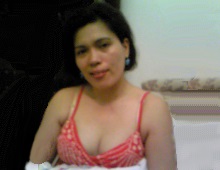 Name: Julieth Lirio
Birthday: December 20,1966
Zodiac Sign: Sagittarius
Marital Status: Separated
From Calauan, Laguna, Philippines
Looking For: Lifetime partner


I'm a kind person, friendly and honest. my hobbies are sports, traveling, cooking, watching and reading. I'm living and working in one embassy here in Japan. I'm separated to my husband for 14 years and i have one son, graduating in college next year. I'm looking and searching for lifetime partner or friends. I'm looking for a kind man, honest, sincere, caring and lovable man. I'm not looking for rich man just I'm looking to the man who is rich in love.

Email: etteiluj.02

softbank.ne.jp | Tel # 818035075347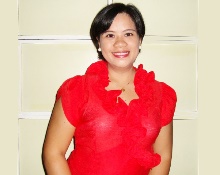 Nickname: Anne
Birthdate: 10-30-79
Zodiac Sign: Scorpio
Sex: Female
Marital Status: Single
Nationality: Filipino
Searching for: Man for friends and marriage

A woman with little of everything rolled into one.. appreciates simple things in life. I have a very free spirit and try to enjoy life to its fullest. I am never married however I am blessed with a son. I like travelling, outdoor adventures and when I am home I enjoy cooking, keeping the house neat and relax. I am a domesticated modern woman. Willing to stand by my man in any situation.

I am driven by the value and wealth of love. I believe in God. I am educated, open-minded and soft hearted person. I love to laugh and smile a lot and I like being around people who are like me too...Life is beautiful, I live life to the fullest. I value family, friends, time, life and genuine happiness.

I am stable and happy with my life but I would be happier and the happiest if I have someone to share with. Personality and character are most important for me. I am not looking for someone perfect, I am looking for that imperfect person with whom he and I can attain perfection together through love, care, tenderness and commitment. Do not be discouraged by the distance, cause the things we cherish the most are not always close to us, we have to go get it, no matter how far it is.

I am seriously searching for a man who is emotionally and spiritually matured, a family man and someone who knows how to balance life. One more thing, I am not looking for a man who delves too much with physical aspect of a woman as I am not also looking for a tall dark handsome prince. Personality and character are most important for me.

Email Address: lyn.ceniza

hotmail.com