Meet your friend, pen pal, romantic partner or your future spouse - here at the Filipino Friendship Site.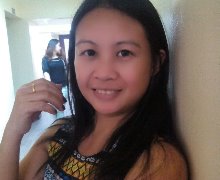 Nickname: Javone
B-day: January 23,1976
Zodiac sign: Sagittarius
Sex: Female
Nationality: Filipino
Search: seeking for friends

I am the mother of 6 yr. old daughter and former OFW having worked in HK for 12 yr. I am self employ and my business is as an Independent International distributor in DXN

I'm enjoy travel and spend sometimes each yr. in HK, Macau, and sometimes short trip to China. My goal is to travel as much as i can with my daughter and make friends in many different places. presently, I am working to build my business income to level up to allow me to travel to USA. I like movies, and growing plants and flowers. I am a very friendly person and easy to get to know and get along with others.

Contact: jovena_gbt

yahoo.com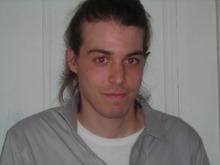 Name: Jon W.
Birthday: Aug 10 1984
Zodiac Sign: Leo
Marital Status: Single
Location Long Beach, USA
Job: Volunteering and working part time at a store called Rite aid.
Searching for: a female Filipina or Caucasian for friendship or maybe more. Lives by myself
About me: I am shy at first I hope to meet someone that is down to earth and for friendship and able to be nice and good caring friend and maybe more some time. I like to have a good time and I want some more friends so please email me if you wish to know more about me and thanks for your interest.
Email: J545y

cs.com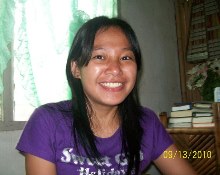 Name: Ching
Birthday: March 17
Zodiac: Pisces
Gender: Female
Marital Status: Single and looking
Nationality: Filipino
Searching for A Man

Hello I am 25 year old Filipina, single and never been married. I joined here to search for my best friend and lifetime partner. I am a one man woman, I only want to spend my life to one man and enjoy life together. I have no time to play head games and I am very sincere in my search.

I am not looking for a perfect man, I believe that everyone is unique and have differences. I am looking for a man who could enjoy and accept each differences , not to get disappointed instead learning from it..

I am an ordinary woman that has extra ordinary heart. a heart that is full of love to give. I will treat my man with love and respect and I do deserve the same.

Contact Details: Email Philsitedate@yahoo.com | Phone # 00639264779776 | Picture 2 of Ching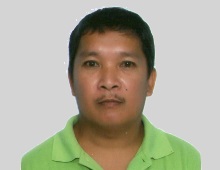 Name: Albert Marquez
Nationality: Filipino
Residence: Pampanga, Philippines
Sex: Male

Message: I'm Albert S. Marquez of Lubao, Pampanga, truly single never been married. I'm looking for a simple woman who can be my wife/partner in life forever, I'm also a simple guy with a simple dreams. I'm a honest, loving, responsible person. I'm very good in cooking Caldereta..

If you're interested please feel free to contact me in my mobile number...0932-9896-546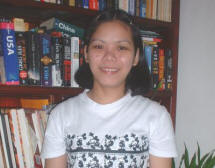 Name: Mary Jane Padilla
Birthday: April 12, 1985
Zodiac Sign: Aries
Marital Status: Single
Looking For: Friends

Message: I am Jane, Filipino, 5'2" tall, a Christian, self-employed, and lives with my sister. I don't want to describe myself more. It's for me to know and for you to find out.
Email: mjpadz

yahoo.com | Mobile Phone: (852) 971-72742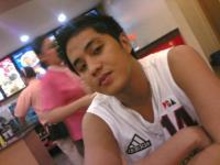 Name: Jec Claro
Zodiac Sign: Pisces
Marital Status: Single
Nationality: Filipino
Location: Pasig, Metro Manila, Philippines
I'm Jec Claro, 19 years old from Pasig.. I'm born in the sign of Pisces.. I like to meet new friends or phone pal who have a good and kind personality.. I'm 5'10 tall.. I like mountain climbing, riding in my motor cycle, playing basket ball.. if you're interested to me here's my fone number: 0918-2737906.

Email address spy_king

yahoo.com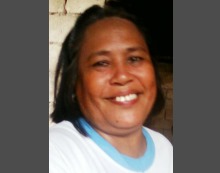 Name: Beth Dulap
Zodiac Sign: Scorpio
Age: 49 yrs old
Marital Status: Widowed n have 1 kid
Nationality: Filipino
Location: From the Philippines
Looking for: a man that is responsible and God Fearing person.

Iím searching for my man I am a straight oriented person, a friend that you can lean on at all times, sweet, mature , responsible, I wanted to cook my future partner and family a very delicious food because I love cooking. I love being with my love ones especially I am a single mom for long years now. I decided to give my time to look for someone to share my life with and accepts of me who I am. I am an adventurous woman, loves to go places and especially the place where me and my loving partner only. I'm looking for a loving relationship that can lead to a long term and happy future. A mature guy with strong family values. Compassion, generosity and integrity and above all God Fearing person would be wonderful traits to have. Has lived life enough to laugh at himself and desire to grow personally and spiritually. I would like to meet a sincere, honest, caring, loving and with a sense of humor Caucasian gentleman who can go along with me in good or bad times.

It might be you!... here is my email address: bethdulap

yahoo.com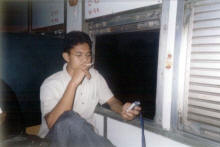 Nick Name : Shahjada
Zodiac sign : Aquarius
Birth Day : 1st May 1984
Maritial status : Single
Nationality : Bangladeshi
Location: Country : Dhaka, Bangladesh

Searching : woman for friend of any age.

Message: I am looking for a open minded woman who will agree to make friendship with me who has to posses some qualities like as smart, have to know speak in English, modern and have a quality to make close me.

Email: shahjada007

yahoo.com | My contact number: +88-01911-283259 or +88-01554-321743.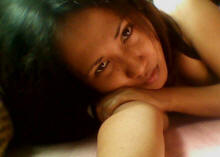 Name: Ms. Leah
Birthday: December 3,1981
Zodiac sign: Sagittarius
Sex: female
Nationality: Filipino
Searching for : a man

About me:
I'm looking for a lifetime friends or best friend...please don't waste your time to write if you cant stay longer, I hate wasting my time to people who is come and go type. I'm a single parent, never married and reading/writing spices my life. please be honest and true, for i am real and i write from my heart. thank you3x and God bless everyone...help me, I'm feeling down. darling, rescue me. I'm drowning in the ocean of loneliness, where are you now?

Email: private_lea24

yahoo.com | Cell phone: 09298300800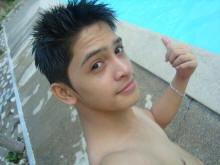 Name: Darrel
Birthday: August 14,1992
Zodiac Sign: Leo
Sex: Male , Single
Nationality: Filipino

I am looking for a friend girl, I don't care for the age, I just need someone that can give me physical romance. like friends with benefits. I am physically fit, not ugly but not handsome, I am sweet, loving caring but flirty. "Maginoo na mejo Bastos". I don't care about your age. I just need someone to share an intimate time=))

Send your email here: jadejade000

gmail.com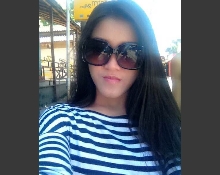 Name : Jane Morris
Date of birth : 16 October 1991
Zodiac sign : Libra
Sex : Female
Marital Status : Single
Nationality : Indonesia living in Makati City, Philippines
Looking for : Man, Woman, for friendship only.

About me : I am Indonesian living in Makati City, working for Software Company and I am new in the Philippines. I think I need some friends to hang out with. I love traveling, love new things, I am very friendly and open minded person, I like party and drinks for relaxing but I love to spend times at home as well. I hope I can find some friends who has good heart with an open minded also fun person to hang out with sometimes. Please contact me whoever you are who wants to make friends and please no spam or anything. I am very fun easy going people. Let's be friends hehe :)

My email: dheya77777

gmail.com | More Photos of Jane: 1 2



Be listed on the Filipino and Filipina Friendship Site for free! Email us you details