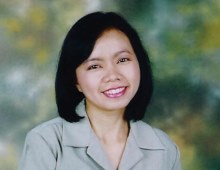 Name: Chona
Zodiac Sign: Sagittarius
Marital Status: Single
Looking For: friends or lifetime partner

Message: I'm Chona Banzuela, 40 years old, still single and never been married, Filipina and working in an engineering firm. i was born under the sign of Sagittarius. i love reading books and magazines, cooking, or just strolling. I'm simple but friendly, god-fearing, with a good sense of humor, patient and understanding. i hope i can meet men who are also friendly, with a good sense of humor, down to earth, responsible and also god-fearing for friendship, or maybe someday become my lifetime partner.
Email: nach_888

yahoo.com | Telephone: +639173997585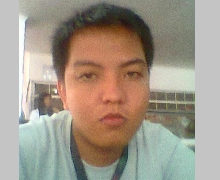 Name: Alfredo Perez
Birthday: March 31, 1990
Zodiac sign: Aries
Sex: Male
Status: Single
Nationality: Filipino

Searching to anyone who would love me, open to all gender.

I love surfing net, I'm starting to read bible now and it felt good. I love to cook, I hate people who just make promises but never been done. I'm lookin for a partner who can give love that no one can give me, I don't care if what gender you are, just make sure that you're honest and kind.

Email: lileye214

yahoo.com | Cellphone Number: 0909-6468361


Name: Daisy
Birthday: December 25, 1977
Zodiac sign: Capricorn
Sex: Female
Residence & Nationality: Parañaque, Metro Manila, Philippines; Filipino
Searching for: A man for friendship or more...
Message: I am a single-mother with 2 children. I'm sweet and kind. I'm looking for a man preferably older than me with a stable job. Filipino or Caucasian is ok. I like to chat on Yahoo Messenger and also text. I hope to hear from you soon...
Cell Phone: 0919-5116790 or 0906-5727014 | YM: daisymae_anacan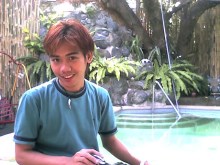 Name: Mark Anthony
Birthday: May 10, 1986
Zodiac sign: Taurus
Gender: Male
Marital status: Single
Nationality: Filipino
I'm searching for a woman who will love me seriously

I'm mark Anthony living in the Philippines,, I like to go out some places which make me feel happy,, I join this site because I want to meet some good people out here and develop good relationship as well.. find more friends no matter how far or races are they,, I'm a sweet person and think that love is all about respect and understanding.. it will be in the highest form of understanding between two hearts that will be united in one visions.. I hope you like me the way I am,, this is my email address add me,, we can talk on my messenger too. Thanks and God bless.
YM and Email: carlmark_0810

yahoo.com | Mobile Number: +639107304473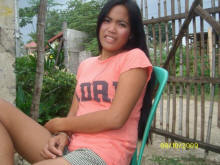 Name: Florence Dela Cerna
Birth: September 18, 1989
Zodiac: Virgo
Sex: Female
Nationality: Filipino
Country/City: Cebu, Philippines
Status: Single

I have 2 children who are my life and I would like to find a life partner for marriage. I'm a kind and loving person. A bit of a shy woman but caring and passionate. I'm looking for a black American man age 30-39 who is friendly, kind, and honest! Looks and education are not important as long as you are making an honest living. I prefer someone who does not drink or smoke and loves kids. Divorced is OK and kids are OK.

Email: fdelacerna

gmail.com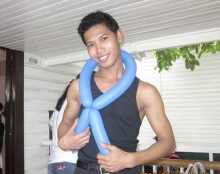 Full Name: Jombel M. Vistal
Birth Date: March 18, 1984
Zodiac Sign: Pisces
Sex: Male
Marital Status: Single
Nationality: Filipino
Seeking: for a man, woman, bi, gay or any, as a Sponsor.

About Myself: I am 26 years old of age, 5th rank of the family. Second year college of Bachelor of Elementary Education at the University of the Visayas main campus Colon Street, Cebu City Philippines.

I am looking for someone who can sponsor me for schooling since i had stopped my studies for a very personal reason whom i can't tell. I wish that in the year to come before year end af 2011 i can pursue my studying.

I'm adventurous person, simple and responsible. I like Natures, like beaches, falls, and beautiful scenery and panoramas. I like biking, jogging and swimming etc....at most on my vacant hour. Just trying my luck here to find someone meant for me. Not a dominant one!
More pictures of Jombel: 1 2 3

Contact: bhellyjhom_mandriza

yahoo.com / +639071567650/ +639333209708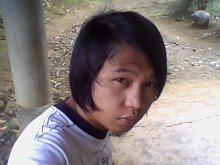 Name: Skai Pirarta
Nickname: Skai
Birthday: May 20, 1988
Zodiac sign: Taurus
Marital status: Single
Nationality: Filipino
Sex: Male
Location: Malaybalay City, Bukidnon, Philippines

Searching for: woman or man friend, pen pal, date, partner etc.

I'm a kind person, friendly and honest. I like to meet new friends or phone pal who have a good and kind personality. I love eating and watching movies.

My Email and Facebook account: skai_delpirata

yahoo.com | Cell Phone: +639359218687


Note: The "@" character on the email addresses above are pictures to avoid email harvesters.
Type-in the "@" symbol when copy & pasting an email address