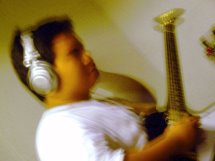 Name: Miguel Losentes
Zodiac Sign: June 13 1987
Marital Status: Single
Sex: male
Nationality: Filipino
Location: Makati, Philippines
Searching for: woman, anything

Message: I'm not really good at describing myself...but if you want to really know about me then message me...my hobbies and passion is cooking, playing soccer and music...I'm 5'5" in height, dark complexion, sexy eyes...I'm a sensual, romantic person, and has a very stout heart...
Email: celebrian00001

yahoo.com


Name: Lee Green
Zodiac Sign: Aries
Marital Status: Single
Location: Bridgeport, Connecticut, USA

Looking for a disabled or handicapped Asian/Filipina girl

My name is Lee Green I'm looking for someone that is a handicapped or disabled Asian girl, or Filipino girl who 4'11'' feet tall, well let me tell you about myself !! I'm 49 yrs old, light skin, black man in the wheelchair, paralyze from the waits down, I don't look 49, my birth sign is ARIES, I have a little DYSLEXIC, WORK at HOME DEPOT, I DRIVE my own VAN, and CAR, here is what my personality is like, I'm very AFFECTIONATE, FUNNY, ADVENTUROUS, THOUGHTFUL, CREATIVE, INDEPENDENT, DEPENDABLE, CONSIDERATE, CARING, ( SERIOUS, when it's time to be !! ) and I'm very and SENSUAL, and I'm the kind of guy where ever I am or doing I like to HUG and KISS anywhere ! One more thing! I do drink BEER ONLY, ones in a while when I come home from work or the weekends! I like listening and recording FUSION JAZZ, music, with a good cup of TEA, while watching the SUN RISE and SET, I like watching recording and taking picture of NATURE, and watching it on TV, MY TV SHOW ARE, THE LEARNING channel, DISCOVERY channel, HISTORY channel, and SCI-FI and NASCAR racing, FOOD channel and ( I love to COOK !!) all kinds of foods SPECIALLY ASIAN ! I like playing CHESS, TRAVELING on a CRUSE SHIP with someone somewhere one day! I like watching things get made or builded and I like building REMOTE CONTROL things, I have a lot of interest !
Email: onkyolee23

yahoo.com More Pictures of Lee: 1 2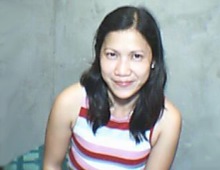 Name: Elmera
Marital Status: Single
Nationality: Filipina
Location Philippines
Looking for a man
I am looking a guy that serious about relationship and who willing to meet me in person and we can get married.. and who is honest to me and faithful to me and we can live happy together.. age doesn't matter to me..
Email: pretty_loving_caring2007

yahoo.com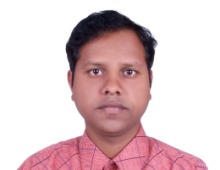 Name: Dinesh Kumar
Zodiac: Pisces
Address: Nepal
Current Residence: Dubai, UAE
Position: Civil Engineer

I am a civil engineer working in Dubai .I want to have a friendship with Filipino girls. If interested please email to me. Hobby: listening music, watching TV etc.

Email: drmandal

yahoo.com | Mobile: 0509457296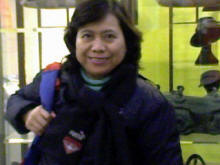 Name: Ofelia Reyes
Birthday: March 31, 1974 36 yrs. old
Zodiac Sign: Aries
Sex & Marital Status: Female, Single
Nationality: Australian
Location: Melbourne, Australia

Looking for: Friendship, possible a long term relationship.

Message: I'm looking for a friendship, the one whom I can trust, possible a long term relationship.
Email: r_luisita

yahoo.com

Name: Joseph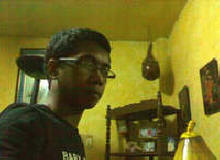 Date of Birth: March 12, 1987
Sign :Pisces
Sex : Male
Nationality : Filipino

Looking : Woman

I am looking for a sweet, caring and honest woman. I am serious, responsible and out of games. I like outdoors, mostly everything. Im Looking for someone who can support me and my son. I'm a single dad looking for understanding wife. hoping it must be YOU. :)

Add me up on facebook and lets get to know each other .

Email: xiozobotmaster

rocketmail.com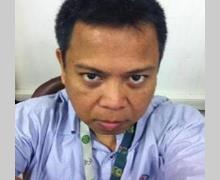 Full Name: Angvic Valderama
Nickname: Ambic
Birthday : April 6, 1967
Zodiac sign: Aries
Sex :male
Nationality: Filipino
Searching: girl to be my sister, friend, inspiration

I'm a happy person, religious, athletic, creative, in this world something is missing in our life, I am looking for a special girl would be my sister she should e studying or not sweet, understanding and open minded should be in the Philippines.

Email: prince_pauper21

yahoo.com | Phone number: +63 9213184339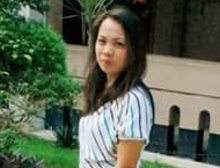 Name: Daf Bentulan
Birthday: Jan.28,1986
Zodiac: Aquarius
Status: single
Sex: female
Nationality: Filipino
Im looking for: man

Im looking for a man who willing to accept me my past, present and future ,i am family oriented and i love to serve my future family i love to cook for them, i love to take care of them, its ok with me if i had simple life and simple family as long as we are together and we stay happy, as they said the family pray together stays together and i want god is the center of our family.
Email: dafbentulan

gmail.com More Pictures of Daf Bentulan: 1 2 3

For a limited time: Email us your details with your photo(s) and we will list you here for free!