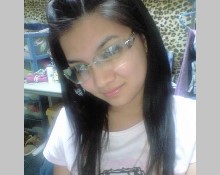 Name: Cindy M. Reales
Birthday: December 3, 1985
Zodiac Sign : Sagittarius
Sex: female
Nationality: Filipino
Looking For: Men for long time relationship and marriage

ABOUT ME:
2 Simple Words.. LOVE & RESPECT! I determined and VERY confident person. Goal oriented and know what I want in life (will not give up until I get it!) I am a hard worker and love my independence OH SO VERY MUCH!!! i have a passion for dancing and music although at times it seems as if I own two left feet! I enjoy making things happen and going on ADVENTURES! I'm like a box of chocolates.. You never know what ur gonna get! hehe..! I am a very positive person. Look at a glass half full instead of half empty. I tend to be VERY hard headed but at the same time VERY PATIENT! I guess that evens it out.. lol. i believe that GOOD THINGS COME TO THOSE WHO WAIT.. hmm.. lets see.. you Will see me HURT before u see me MAD.. but i do get over things very quickly. Usually In Less Than 5 Minutes. im optimistic. It does bothers me when people state the obvious with out intending to be sarcastic, or... they give up without trying. If Life Gives you A shot at it, Then Take it!!! I'm Currently Undergoing Changes in my Life But Living it to the Fullest! I Enjoy helping People When They Need It Da Most. To Know U changed Sum 1's Life in A positive way Is Priceless. I have Big plans ahead of Me.. i love to singing in the shower, that's were i become a pop star or an opera diva! ... I enjoy the simple things in life and try to make the best out of things..

WHO IM LOOKING FOR:
In this world full of hurt and pain,. I need someone who would help me through the rain. To comfort me when I'm sad, Doing everything just to make me glad. In this world I need a Brave Knight, Who would never give up any fight. A knight who would dry away my tears, Telling me to overcome my fears. A knight who loves me for who I am inside, With him there's nothing more I need to hide. A person who will still be standing strong, Even though everything has gone wrong. I need someone who is willing to give me more, Someone I can call my Knight In Shining Armor.

Email & Yahoo Messenger: nice29slow

yahoo.com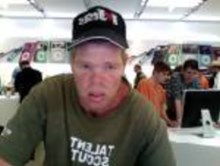 Name: Kenneth Edward Wyman
Nickname: Hawkk
Birthday: November 17,1970
Zodiac Sign: Scorpio
Marital Status: Single
Location: Las Vegas, NV

Message: I am an American white/Caucasian I currently live in Las Vegas, Nevada. I am searching for that special someone who can care and love someone who would enjoy being taken care of. I love the Philippines and visit there often. I am looking for a friend, pen pal, date, partner and serious relationship. I am 6'1" tall, 224 pounds I have sandy blonde hair, hazel eyes and love to weight lift and cook. I have been a chef for over 15 years and that is my first love. My chest is 52 inches and my waist is 38 inches and I wear a size 13 1/2 shoe to a 14. I am a college graduate and I am a ceo in a foundation designed to help people out that need it. the only thing that matters to me is honesty in a relationship I am tired of the head games that are usually played. and would like to find someone special to share my life with. I look forward to hearing from anyone that is serious and want a serious relationship.

Email: chef117

yahoo.com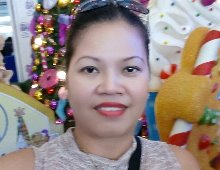 Name: Marijean
Age: 38
Sex: Female
Zodiac sign: Aries
Location: Calamba Laguna
Work: Zone supervisor in University school

I'm Marijean 38 years old from the land of Calamba Laguna, simple person, lovable, Caring, Kind and adventures in life. I just want to have a new good friends who I can trust more, not a lier person and practical in life so if you same looking a good friends too I'm willing to be your friends. Specially if you are responsible person so if you have lot of questions just ask me!
Email: marijeantimz0330

gmail.com | Cell Phone # +639219392552 | More Photos of Marijean: 1 2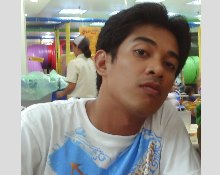 Name: Cris Laurence
Birth Date: January 8, 1986
Zodiac Sign: Capricorn
Sex: Male
Status: Single
Nationality: Filipino
Searching for: a woman, friends, dating and partner...

My interest: surfing the net, Facebook, playing internet games, beach and chatting with my true friends.. Likes: I like a person that is so patience like me.... sleeping, watching movies, cooking and I like most music...dislikes: unfaithful person's/people.. hmm bout my real me, I'm so very kind and I hope I can find my true love or partner in this site.

I'm looking for a person that loves me, likes me. Sport, and simple like me...

Email Address: crislaurencepabillan

yahoo.com | Cellphone: +639063327911

Name: Glen Acojedo
Birthday: June 13
Zodiac: Gemini
Sex: Female
Nationality: Filipino
Looking for: a man

I'm brown skinned long hair Filipina looking for a man any age is welcome to write me I'm honest caring loving and down to earth person I look a person in character not in physical look.
Email me: glenacojedo32

yahoo.com

Name: Tauqeer
Birthday: 30th March 1976
Zodiac Sign: Aries
Sex: Male
Nationality/ Residence: Pakistan
Searching for: a woman as a friend, pen pal, date, or even long term relationship
Message: Well I like going out, dancing, romance and will be happy to have a same type of person but not much care for such things. I hate lies and deception.
Email: tauqeerasif

gmail.com
Cell phone: 00923469071219 (Text or call)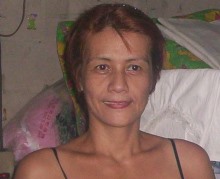 Name: Gloria Obias
Nickname: Glo
Birthday: December 9, 1961
Zodiac Sign: Sagittarius
Sex: Female
Marital Status: Single
Nationality: Filipino
Location: Mandaluyong, Metro Manila, Philippines

Iím searching for my man I am a straight oriented person, a friend that you can lean on at all times, sweet, mature , responsible, I wanted to cook my future partner and family a very delicious food because I love cooking. I love being with my love ones especially I am a single mom for 16 years, of two daughters. I learned everything while they were babies and now there are teenagers, so I decided to give my time to look for someone to share my life with and accepts of me who I am. I am an adventurous woman, loves to go places and
especially the place where me and my husband only. .Could be you??? c'mon check me out... for those people who like to play games please don't waste our time coz I'm not into that.

I'm looking for a loving relationship that can lead to a long term and happy future. A mature guy with strong family values. Compassion, generosity and integrity would be wonderful traits to have. Has lived life enough to laugh at himself and desire to grow personally and spiritually. I would like to meet a sincere, honest, caring, loving and with a sense of humor Caucasian gentleman who can go along with me in good or bad times.

Email address: silkywoman1209

yahoo.com
Landline Number: (632) 794-0365
Mobile Number: (63) 9158530078
More Pictures of Gloria: 1 2 3 4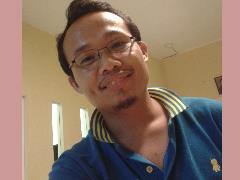 Name: Elly Badana
Birthday: Dec 12, 1979
Zodiac sign: Sagittarius
Marital status: Single.
Looking for: For friends, activity partner, or more.

Hi there, My friends call me Elly, That not really my name since was a kid its that when I join a volunteer community a sister name that, so from them on I was called Elly. Anyways a name behind that is truly dedicated to all thing that i am doing, as musician the first impression is weird and like to be alone.. but I'm different, I always out, adventurous to many things I like to go out and experience a lot of things. A little funny to some things that i indulge but serious to0 if you talk to me seriously.

If you really want to know more about me, just buzz me off thru email. See you!
Email address: ellybadana

gmail.com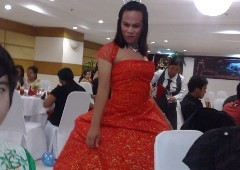 Name: Romnick
Birthday: September, 12 1989
Zodiac Sign: Virgo
Sex: Ladyboy
Marital Status: Single
Nationality: Filipino
Location: Cebu, Philippines
I'm Looking a guy who can accept me with out hesitation..

I believe that when it comes to love, sexuality is never a requirement coz everybody deserve to be love and also be love in return... I am a simple ladyboy with a simple vision in life. I'm not after of material things in this world, and wanna walk straight by doing good things in life that makes me happy forever. I'm fun to be with, down to earth, homely , understanding but slightly frank. I love to spend my free time staying at home doing household chores and sometimes go with friends watching movies and anywhere else go outing in and out of the city.

Email: romnickcorteza

yahoo.com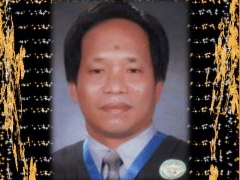 Name: Lucerio
Birthday: July 3
Zodiac Sign: Cancer
Sex: Male
Nationality: Filipino
Location: Metro Manila

Looking For: need women...

Mabuti akong kaibigan..nais kong magkaroon ng mga kaibigan..open minded ..matured.available sa akin ung mabuti ang hangarin...maunawain sa situation..sa akin naman mapagkakatiwallaan akong tao...yan lang ang pinanghahawakan ko at higit sa lahat matured in ako..sa isip sa salita at sa gawa.

Email: totobraulio

gmail.com

For a limited time: Email us your details with your photo(s) and we will list you here for free!