The Free Filipino Friendship, Pen Pal and Dating site on the net.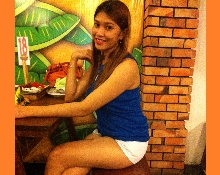 Name: Karen
Birthday: January 27,1987
Zodiac Sign; Aquarius
Sex: Female
Nationality: Filipina
Looking for: friend, pen pal, date, partner

About Myself: I can describe myself as communicable, attractive, sociable, sincere, romantic woman with good sense of humor, who loves the simple things in life (walks on the beach or in the park, cooking a wonderful meal, having a warm place to curl up in a pair of strong arms and watch a movie with glass of wine, quiet, romantic dinner with candles, soft music or go somewhere out ).
I am looking for a partner who is intelligent and hard working, who is a genuine person, a man who is stable, kind, possesses a sense of humor, is energetic, enthusiastic, loyal, faithful, willing to take risks, is gentle yet assertive, is reliable, sincere, loving and caring. I like man who knows how to treat a beautiful lady and how to enjoy life. A man who wants to share his life experiences because life is about learning and I believe that I still have a lot to learn. The man of my dreams also should be romantic; he should like to be hugged and to give hugs, to snuggle and cuddle and be playful, but most importantly, he needs to be willing and able to communicate about everything.

Email Address: simplekar

yahoo.com | Contact #:+639129372142 | More Pictures of Karen: 1 2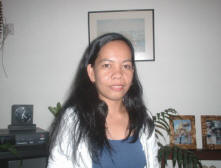 Name: Adelle Orabe
Birthday: April 6, 1968
Zodiac Sign: Aries
Marital Status: Single
Looking For: A pen pal, friend or a mate

Message: I'm Adel, 5'2", single, college graduate, Christian, speaks English and Pilipino and work full time. My hobbies are: reading, watching movies and listening to music. I love kids and I would love to know and meet a guy age between 37 and 51 years old, 5'6" to 5'10" tall and with a good sense of humor.
Email: adelaorabe

yahoo.com | Mobile phone: (852) 904-85261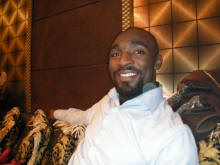 Name: Christian
Zodiac Sign: Sagittarius
Marital Status: Single
Searching for: I am interesting in having female friends from the Philippines.

Message: I am Cameroonian , currently I live and work in China, Shanghai. I am a cool guy with a strong sense of humor, ready to meet someone who cares and respects nature.

Email: yondohanguh

yahoo.com | Telephone: 0512 50271588 | 15962696331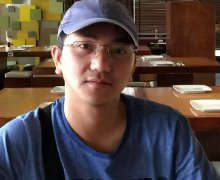 Name: Alfie
Date of Birth: 06 Feb
Zodiac Sign: Aquarius
Sex/Marital Status: Male/Single
Citizenship/Location: Filipino/Quezon City
Looking for friendship and partnership eventually (preferred Caucasians men/women)

I'm a working student taking up Business Marketing Management at Diliman, Quezon City. I love outdoor and indoor activity depends on my mood. Very health conscious. I love to eat fruits and vegetables. At free time I read books and attending business seminars/trainings for additional knowledge and personal growth. I don't smoke but I drink liqour occasionally. Looking forward to see myself as a successful entrepreneur 10 years from now because business is my passion to innovate ideas for creativity.
"I have never thought about my sexuality being right or wrong. To me it has always been a case of finding the right person." -George Michael

Email: alfie.bauvin

gmail.com/ +639060079899 | Another Photo of Alfie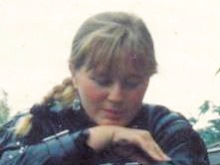 Name: Carol-Anne
Birthday: November 29, 1974
Zodiac Sign: Sagittarius
Sex: Female
Status: Single
Location: Australian living in small island off southern Australia

Looking for: pen friends Male or Female

I am living here in Australia, I love to live in the southern part of Australia, it is green and lush and cool in winter.

Having travelled all over Asia, I especially like the Philippines, I like the people and the food and to travel around the islands, I am an island girl wanting to meet fellow travellers or just outgoing people who love there country and humanity in general.

Blonde- 5'6- brown eyes

I enjoy all outdoor activities, to ride my motorcycle, climb mountains and bush walk, also to meet new people and enjoy a good laugh and sense of humour is a must as well as a good English speaking person so that we can have good talks and discussions on an intellectual
basis. I love to tell stories and to listen to others lives and there travel stories of stories of there history, family and things that they have done in there lives. Please share yourself with me, I cant wait to hear about your country and your life there.

Email: carolannes

bigpond.com Click here for full picture of Carol-Anne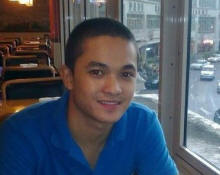 Name: Floi
Birthday: October 16, 1989
Zodiac: Libra
Sex: Male, Single
Nationality: Filipino
Looking for: Caucasian friends, man or woman.

Hi! this is Floi, i'm from Pampanga. I'm looking for friends, Caucasian friends will be better just to have someone with when eating out, watching movies or partying.. I just wanna practice more on the English Language. Any age may do, i'm just 20 though.. so if you're interested just hit me a message.

Email: floi_dvd

yahoo.com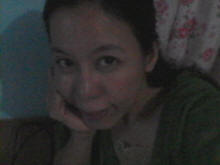 Name: Mei
Birthday: April 16
Zodiac sign: Aries
Gender: Single
Nationality: Filipino
Current Location: Philippines
Searching for: friends (Men and Women)

About me: Hi. I am Filipina and Christian by birth. I found this site very decent and I am hoping to have friends here who are also decent and honest. I am a silent type person but bubbly and a good listener. You can trust me and I expect the same with you. I don't drink alcohol, I don't smoke and naturally a God-fearing simple girl. I'm a music-lover, animal-lover, and faithful lover. To know more about me, send me a message. To get a quick response, please introduce yourself and indicate in your letter that you found me on this site.
Email address: iamai.ph88

gmail.com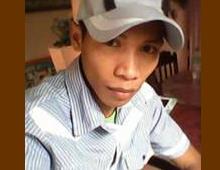 Name: Ritz Pagalan Zate
Birthday: August 31
Zodiac Sign: Virgo
Status/Sex: Single, Male
Nationality: Filipino
Searching for a woman (friend, pan pal, date)

I am single, young professional. I like traveling, community organizing and pool games also. I am interested of a woman who is an honest, caring and very God-centered Pinay.

Email: ritz_ccrm

yahoo.com | Cellphone: 09483198953 | Picture 2 of Ritz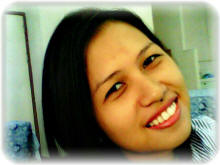 Name: Karinejoy Morales
Birthday: July 30, 1989
Zodiac Sign; Leo
Marital Status: Single
Job: Front Desk Officer
Location: Davao City, Philippines

Looking for: A friend or more

Message: Hi, I'm a woman looking for friends or more. I love eating and watching movies and I also love cooking, hanging out ,nature adventure. I'm a very sweet and loving person, hardworking. I also have a very strong sense of humor. If you are interested please email me. Thanks ;)

Email: karinejoy28

gmail.com | Pictures 2 & 3 of Karinejoy Morales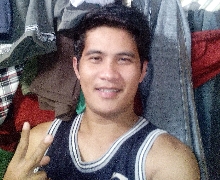 Name: Johnson Asequia Timbal
Nickname: John or Janny
Birthday: January 02,1990
Zodiac sign: Capricorn
Sex (Gay / Single)
Nationality: Filipino / Living in Purok 6b Aglayan Malaybalay City Bukidnon ) but recently living in Cagayan de Oro City

Looking a gay man o bisexual gay man for pen pal ,date and partner in life. I am looking: 29 to 59 years old.

I am simple guy that have a good heart I consider my self as a friendly person , I am little bit shy but if I know already person I am much talking ,smiling ,I am romantic , sweet and honest person I love adventure ,travel ,natures and countryside , I love also hiking, camping, see the beauty of nature ...I love swimming also, I can sing even not good and I can dance too :) I love music ..and I about in love life I am serious finding a man in my life I know its very hard to find the right one but this is life many problems before you can goal a success.

I love to have own partner in life to live him and we care each other love each other and ..and live forever and together. I love gardening .. .and clean house ...My ideal man is he must be serious, have a good character in life he must love me and my life I don't care about the age the important for me is the good heart and good soul. Hope to heart you again..wish you all the best and hope you can help many many people to find a love.

E-Mail: liljohn129_25

yahoo.com & bravo.mama

yahoo.com | Cellphone number +639265747721 | More pictures of Johnson: 1 2 3 4 5


For a limited time: Email us your details with your photo(s) and we will list you here for free!