Meet Filipinos and Filipinas for Friendship, Pen Pal or Date here at The Filipino Friendship Site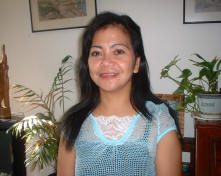 Name: Bing Carandang
Birthday: October 28, 1963
Zodiac Sign: Scorpio
Marital Status: Separated
Speaks: English, Tagalog & Chinese
Looking For: Friends, Pen Pal or more.

Message: I'm Bing, I have two kids, I love music, reading, cooking and dancing. I'm currently working in Hong Kong. I'm a kind and loving person. A bit of a shy woman but caring and passionate. Contact me ASAP to know what person I am. I don't bite.

Email: arceliaveneracion

yahoo.com | Telephone: (852) 94653206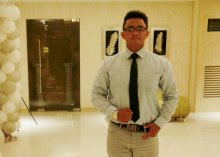 Full Name: Seth Alexander Besana
Birthday: May 30 1994
Zodiac sign: Cancer
Sex: Male
Martial status: single
Nationality: Filipino / Roxas City / Capiz

Searching for: Single Mom

Ako po si Seth Alexander 22 year old single nga lalaki medyu simple lang at marespeto na tao isang business man nga hindi rin masyado malaki, maalagain ako sa babaye, marespeto sa babae, mapagmahal na asawa, at responsable ako po naghahanap ng asawa na single mom dahil may plan sa buhay at experience sa lahat ng bagay kahit bata pa ako ang titi singlaki ng kano at haba. Interested ako sa mga nanay na wala na asawa at may edad na at mamahalin at ma alagain at experto sa pag tsupa at sa pag bayu sa taas.

Hobby: Find a Filipina mom and demonstrate how to satisfy with my member, I hope you will love me because I will love u also.

Contact: 09985470657 | Email: youngdick57

gmail.com | More Photos of Seth: 1 2 3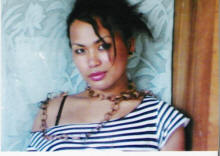 Name: Jade
Birthday: October 28 1983
Zodiac Sign: Scorpio
Marital Status: Single
Nationality: Filipina
Location: Iligan City, Philippines
Looking For: A man friends or more than friends..
Message: My hobbies are play volleyball, dancing, strolling, cooking, dancing and my likes are listening music then I like the guy when he is nice to me kind, and have respect on me...and dislike when someone ask for my naked pic or naughty...
Email: lovely_angel19832000

yahoo.com | Contact Numbers: +639109399614 / +63927994906 More Pictures of Jade: 1 2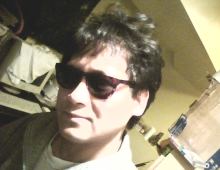 Name: Miguel Matias
Zodiac sign: Gemini
Sex: male
Nationality: Canadian (I was born and raised in the Philippines)

Searching for: a female partner

About myself: I am amicable, very caring and attractive person.
Description of the girl I am lookin' for: young and beautiful or girls who like me.
Email: miguelmatias71

yahoo.com | Contact Number: 1234-1-416-873-0943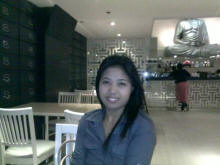 Name: Emelyn
Date of Birth: March 25, 1986
Birthsign: Aries

I am 29year old Filipino unmarried looking for love and marriage . I am 4 feet 11 inches tall
I live in manila area was born in Iloilo my eyes are brown my hair is auburn my weight is 43 kilos

I am looking for a serious man from Europe or USA .. I have no children but I feel I am ready to have one with the right man when I am married.

Email: indayem

outlook.com | More pictures of Emelyn: 1 2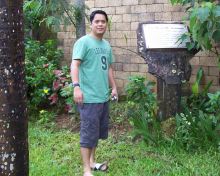 Name: Henry A. Mahilum
Birthday: March 22, 1976
Zodiac sign: Aries
Marital Status: Separated
Job: Restaurant Area Manager
Location: Manila Philippines

Looking for: A friend or more

Message: Hi, I'm a man looking for friends or more. I love eating and watching movies. I'm a very sweet and loving person, hardworking. I also have a very strong sense of humor. If you are interested please email or call me.

Email: henry_22ph

yahoo.com | Cell Phone: 09204702243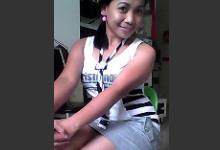 Nickname: Vian
Birthdate: July 7
Zodiac Sign: Cancer
Sex: Female
Marital Status: Single
Nationality: Filipino
Looking for a Men as Date and Partner. Hobbies are surfing net, dining out, dinner parties, playing badminton. Likes are matured, down to earth person, funny, thoughtful and Dislikes are selfish, dishonest. I want a men who treat me well, gentlemen and most especially, very thoughtful.

My mobile number is 09066423795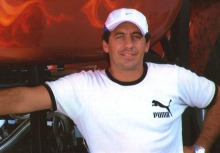 Name: Andy
DoB: 05-09-65
Sign :Taurus
Sex : Male
Nationality: Filipino

Looking : Woman

I am looking for a sweet, caring and honest woman. I am serious, responsible and out of games. I like outdoors, mostly everything. Going to the movies, walking on the beach, dinning, roller blading, playing tennis, going to the gym or simply staying at home watching a good movie...

E-mail address : andy_iglesias2001

yahoo.com | Picture 2 of Andy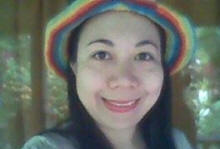 Nickname: Love
Birthday: April 23, 1986
Zodiac sign: Taurus
Sex: female
Status: Single
Nationality: Filipino living in the Philippines

I am searching for a man that is God fearing. He must be family oriented, loving, respectful and with good moral values. Should respect the older people and children. He must love unconditionally and pure heart.

About me: I am simple person, loving, kind hearted , generous, strict, patient and loyal. I am not arrogant type of person, judgmental and stupid person.
Interest: Singing, dancing, drawing and cooking
Hobbies : singing and cooking
Likes & dislikes: I like loving person, respectful, caring, tender, responsible, simple, humble and family oriented.
Contact : email : bluesbrother946

gmail.com and jikz_faith3

yahoo.com
Skype: melodylove98. | Cell phone number : 639123359328.
Facebook: Jika Arrojado More Pictures of Love: 1 2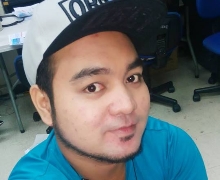 Name: Jason Raoa
Date of Birth: Nov. 14,1989
Zodiac sign: Scorpio
Sex: Bi/Gay
Nationality: Filipino
Status: Single
Looking for: a Man or Women

Hi to all I'm looking for man or women for my lifetime partner preferably foreigner and who can accept me who i am..
I never had experience a relationship between man and woman since birth,, I hope I can find here for serious relationship...
I am gay I confused about my gender.. sometimes I want boy sometime I want girls... hehehehe.

Email add. jasonjhaz_arao1989

yahoo.com My contact number: +639279011787 | More Pictures of Jason: 1 2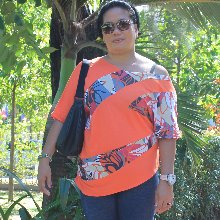 Name: Marivic Jundarino Koppejan
Nickname: Mariez
Age: 49
DOB: August 20,1968
Place of Birth: Tacloban City, Leyte
Educational Attainment: College Graduate
Course: Bachelor of Science in Accountancy
Gender: Female
Looking for a friend

Hi...I am Marivic J.Koppejan from .Tacloban City,Leyte..I want to join the site..i am looking for a friend a real friend to talk to..and become a real friendship..I am a believer..loyal..sincere..and faithful to my love one..I believe that..i will serve..love all and hurt never..I got married in 2011 to a guy from netherland..he is sweet..loving and responsible person to my kids..I have a good relationship for 7 years everything goes well with us..He was suppose to come home this nov 10,everything is planned ..he already book a flight ticket also hotel for us and the kids..
Suddenly the last 3 weeks he is not ok to me..he is always irritated and angry..I am upset for his reaction..i don't know why..last 2 weeks he said to me he is not coming home anymore and he want to give me up..he never talk to me for 1 week..i beg of him to talk to me because the kids are affected..He is talking to my kids on fb..but for me and him no more..i feel the love for me is gone...I feel something he found another woman in Holland..he is complaining about our Long Distance Relationship...

Thank You...and more power...
Email address: mariez.koppejan

yahoo.com

I'm Lynie
Born: November 7, 1991
From: Cagayan de Oro City

I am single never been married and no kid's im a bit shy at first but when you get to know me i can make you laugh for the rest of our lives. i joined this site in hope to find a life partner.. i am not into any type of games im serious and i hope you'll be serious too. my hobbies are travelling, beaches, mountain climbing, hiking and fishing if you want to get to know me you can email me, thank you and God bless.
Email Address: hearted71
yahoo.com

Send us your name and details and be listed here for free.